On the 26th of July 2008, we headed to Bali, Indonesia for a break from work.
Me, my darling, Mel, Celina,
Mark
and Eu Seng flew from KL to Bali via AirAsia.
Here's some photos of what we saw there. (Click to view larger image)
This is where we stayed for 2 days - Puri Saron Resort, Ubud.
Hanging out before breakfast:
A stone-carved statue in the resort:
The padi field right opposite our resort:
We also went snorkeling, and we went to Turtle Island as well: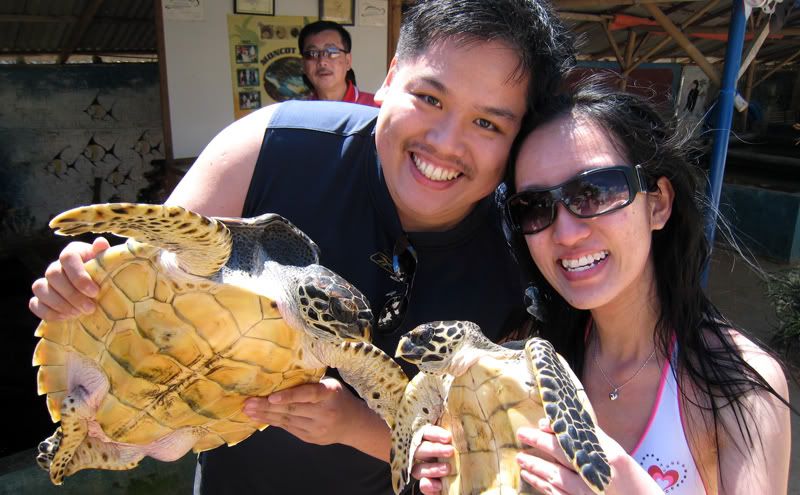 Since Ubud is known as the 'art capital' of Bali, we went window shopping around town:
Pharaohs in Bali?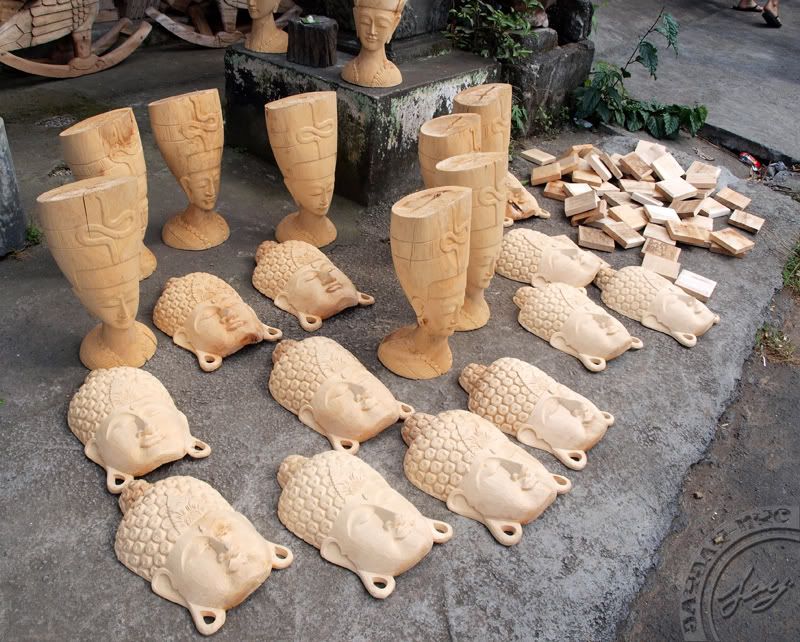 See what you can do with rattan?
Wooden giraffes:
Wooden wind chimes for sale:

We also went to see an active volcano and went to soak in the hot-springs:
Breakfast in Puri Saron Resort:
Don't you just love the morning sun?
After 2 days in Ubud, we headed for Kuta, the main tourist destination in Bali.

We stayed in The Oasis Kuta, which is right smack in the middle of town. Here's a night shot of the pool where we went swimming during the day:
We walked most of the way in Kuta, enjoying the streets and the sights. Here are some offerings that all business people use for prayers everyday in Kuta:
Some posters for sale:
Here's an evening shot on a beach in Jimbaran, where we also had fresh seafood:
We went to HardRock Cafe, Bali as well: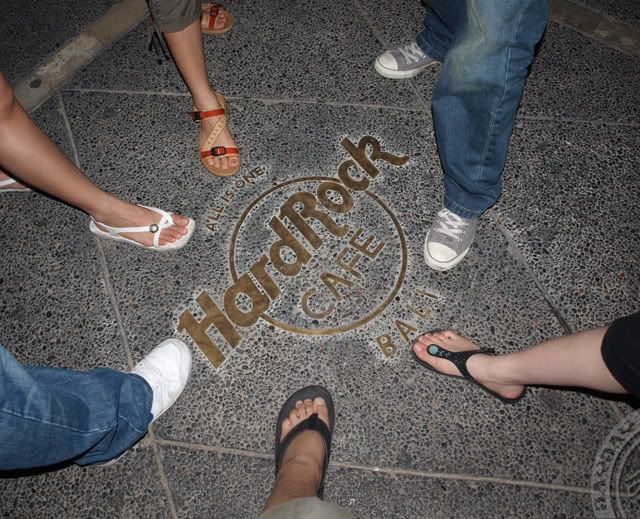 What a great trip !! Can't wait for the next one !
[Source: Most of them were my own, but some are from Eu Seng (CES)]